ARTISTIC TRAINING
We offer intensive short and long-term workshops for groups and individual students. The teaching is on an individual basis and provides a personalized training with step-by-step coaching through the execution of artworks.
Sessions last for 2 to 3 hours or more and students can request morning, afternoon or evening sessions.
It is possible to join our single sessions and workshops at any time during the year. Please contact us for information regarding costs and hours.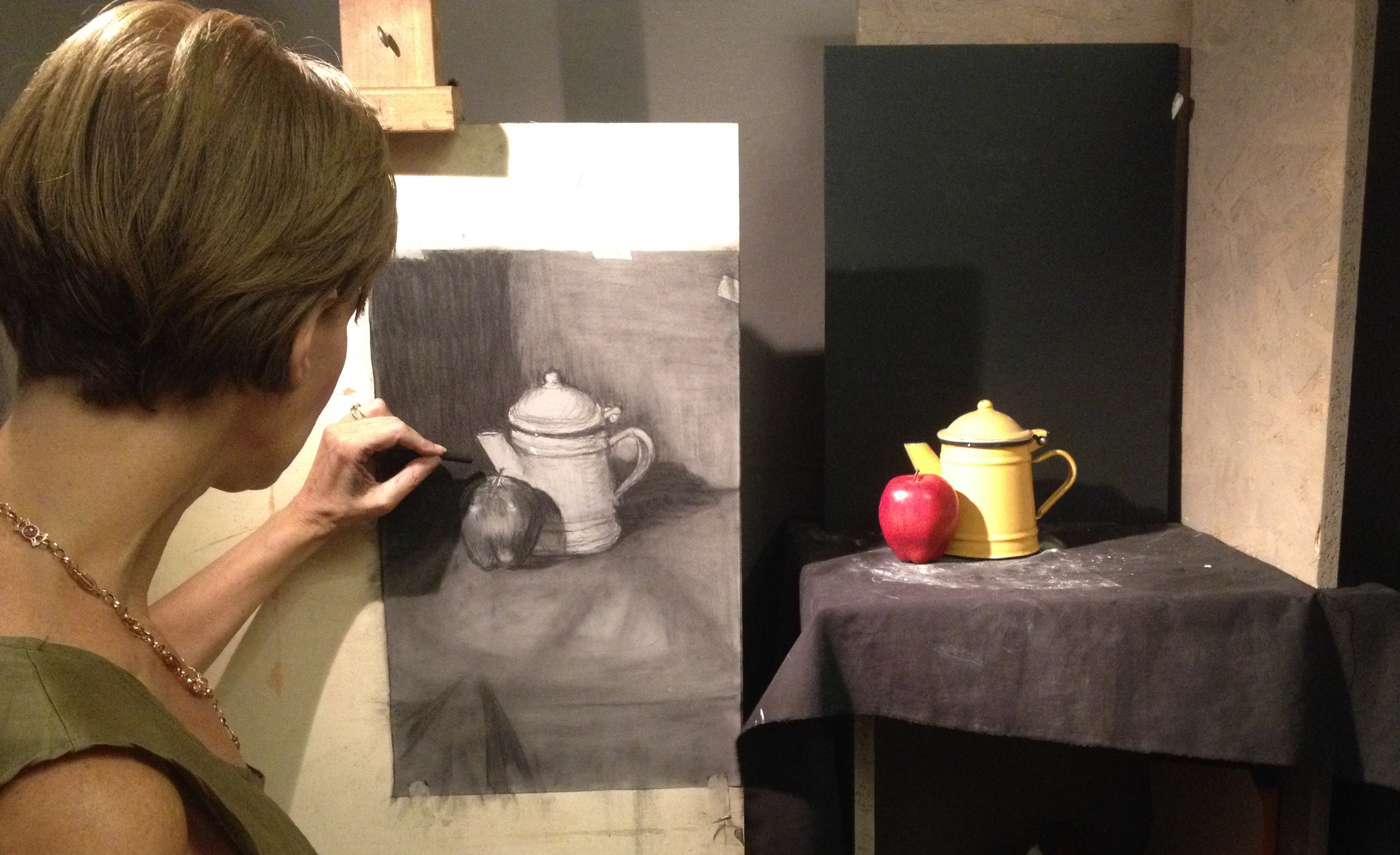 Drawing is considered to be the fundamental basis of all artistic disciplines. We hold drawing courses using pencil and charcoal emphasizing an observational approach: you will learn to observe and interpret subjects in order to acquire the basics of seeing proportions, learning shading techniques, chiaroscuro and representing volumes.
Students become familiar with the various tools and methods used for painting: the mediums used will be oil, gouache, watercolours or acrylics.
Each student will undertake specific painting exercises in order to be able to develop his own work. Every lesson includes practical demonstrations.
We also provide technical knowledge for the preparation of canvases and supports.
Children will find an ideal space for developing their creativity through the discovery of different materials and using various techniques. As it is known, the discipline of drawing not only helps to develop concentration and intuition, but also encourages other skills such as writing and the keen observation of the surrounding world.
Developing their artistic talent in a playful way is essentially a fun and educational activity especially recommended for children.

Whether you are a resident in the area or just passing by we are happy to welcome you for a free test session.
open sessions with live models
Every Tuesday and Friday we hold a 2-hours open drawing session with live models.
Come sketch and draw or paint! Every tuesday is dedicated to portraiture works while on fridays we will focus on nude figure studies.
The cost is 5 euros per hour, the materials are not included, in order to register you can contact 0039 3407371239.